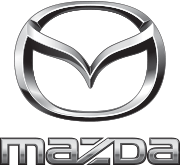 RELISH THE DRIVE AGAIN
Owning a Mazda is made easier than ever with a host of purchasing options that we have crafted especially for you.
View Offers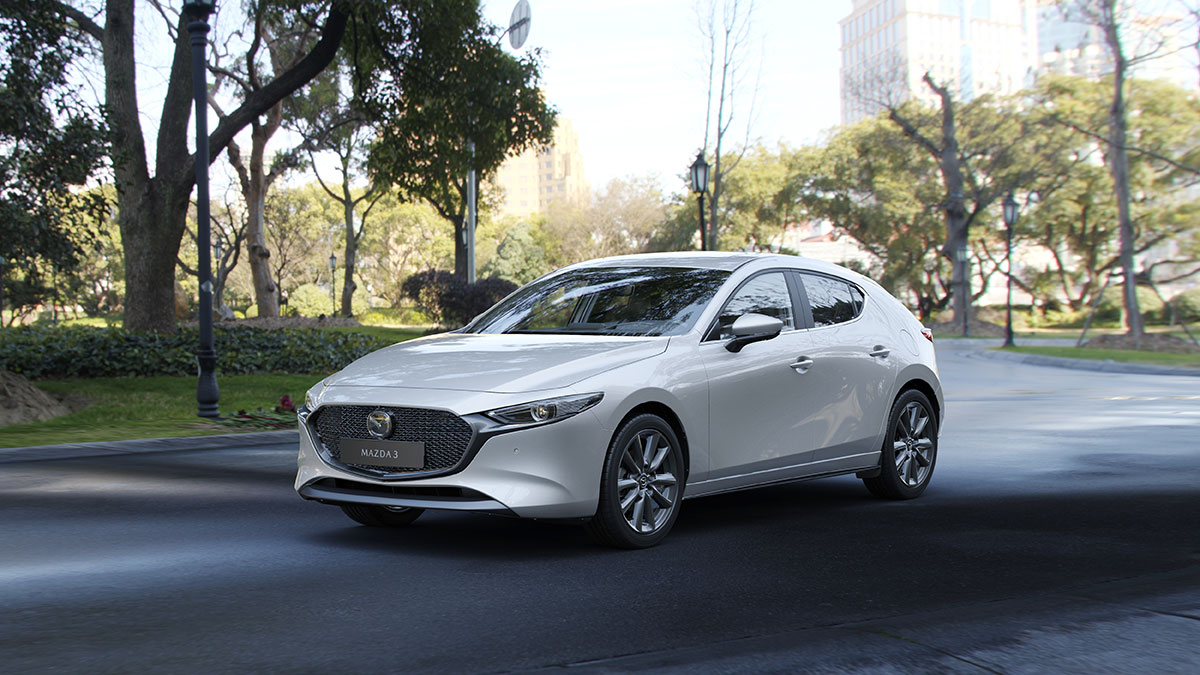 A FUN AND SUSTAINABLE DRIVE
The Mazda3 can be had with Mazda Hybrid technology. Not only does it propel the vehicle simultaneously with the internal combustion engine, but it also improves fuel efficiency and reduces carbon emissions by harnessing every pinch of kinetic energy that is generated when braking.
LEARN MORE ABOUT HYBRID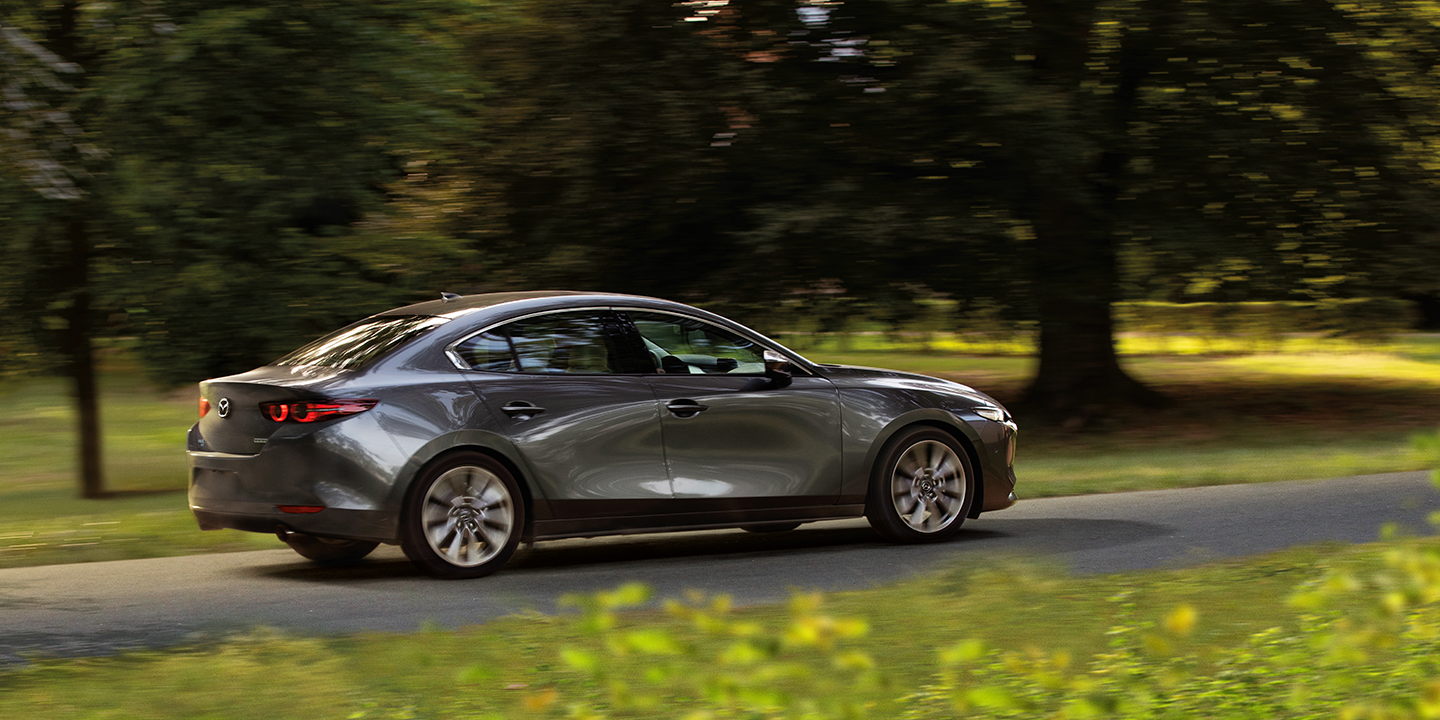 SMOOTH OPERATOR
Delivering fuel efficiency without compromise, the Skyactiv-G engine is a showcase of Mazda ingenuity. Gasoline Direct Injection technology combined with one of the highest compression ratios in its class at 13:1, and groundbreaking combustion innovations, together unleash potent power on demand.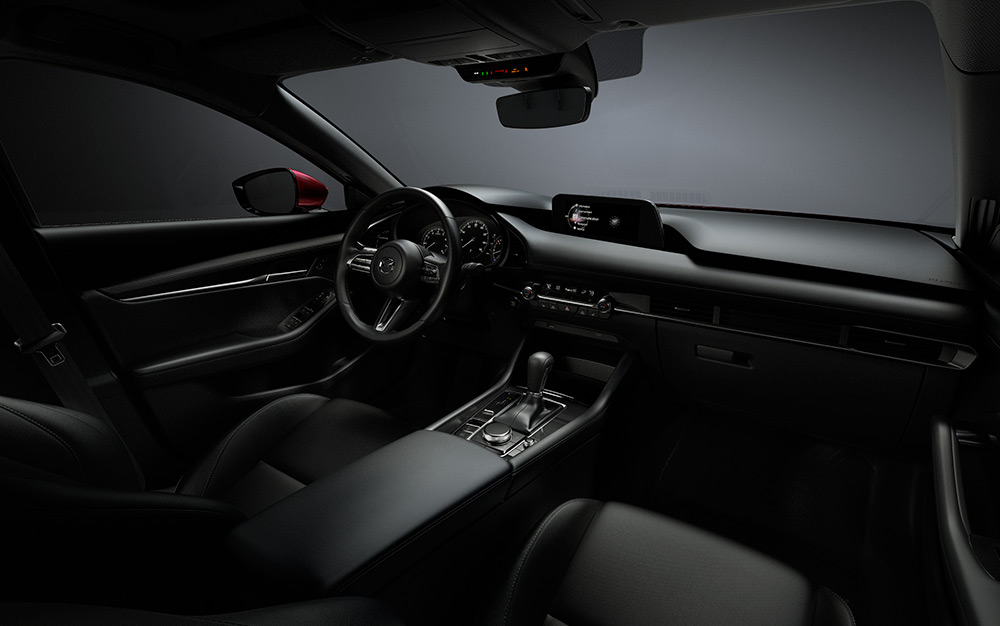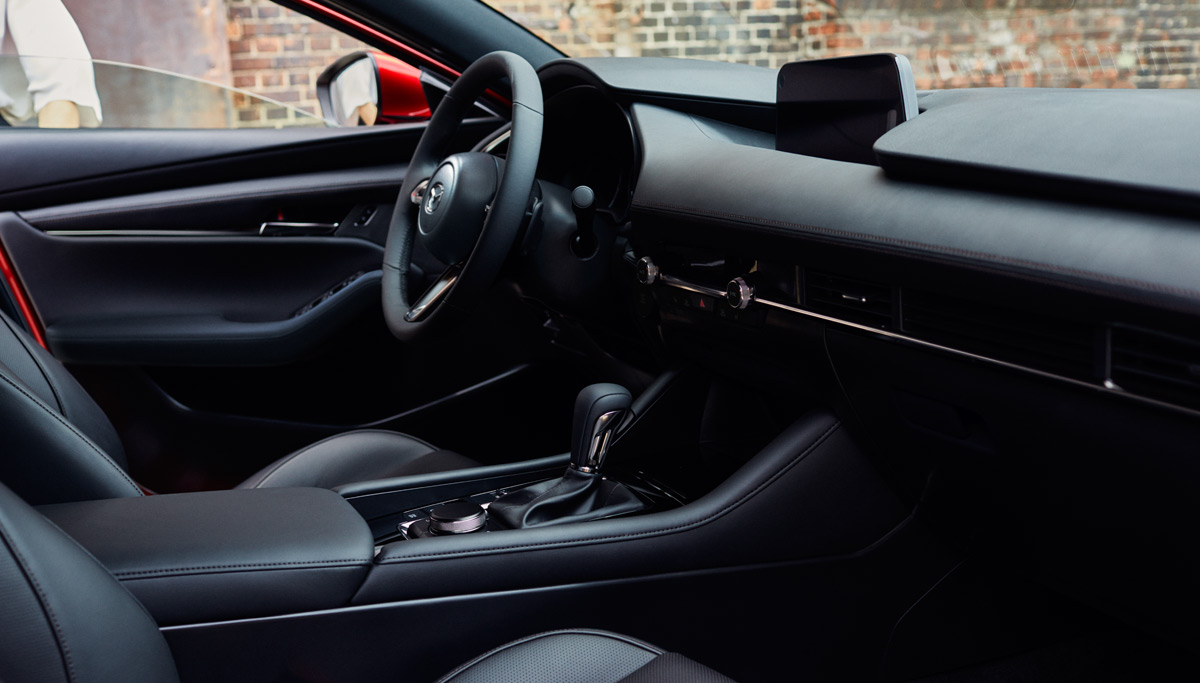 A CLASS ABOVE
With refinements in engine, chassis, suspension, and interior design, every Mazda is a harmonious system that operates at its finest in any condition. Uniquely elegant and undoubtedly sophisticated inside and out, the Mazda3 raises the bar in driving joy and satisfaction. A true premium driving experience.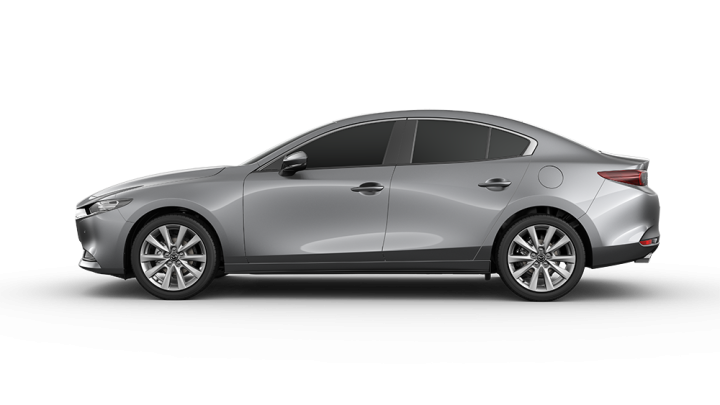 MAZDA3 2.0L SEDAN SPORT
₱1,510,000^+
Engine: SKYACTIV-G 2.0L
Transmission: SKYACTIV-Drive 6-Speed Automatic with Sport Mode
Drivetrain: Front-Wheel Drive
^Add ₱22,400 for Soul Red Crystal
+Add ₱16,800 for Machine Gray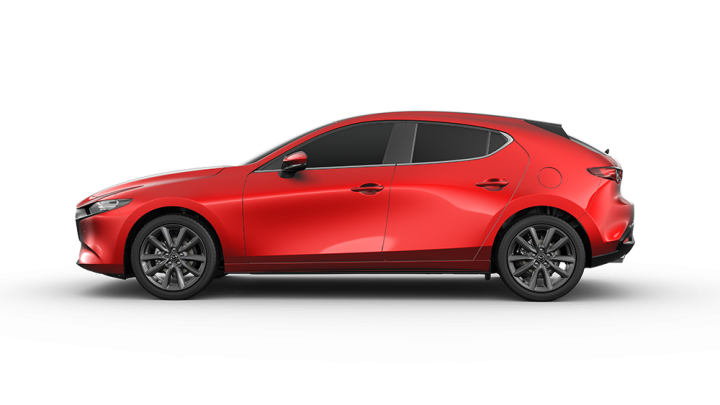 MAZDA3 2.0L FASTBACK SPORT
₱1,510,000^+
Engine: SKYACTIV-G 2.0L
Transmission: SKYACTIV-Drive 6-Speed Automatic with Sport Mode
Drivetrain: Front-Wheel Drive
^Add ₱22,400 for Soul Red Crystal
+Add ₱16,800 for Machine Gray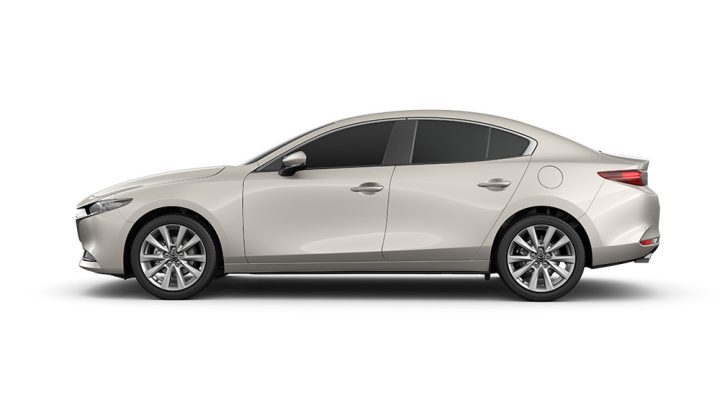 MAZDA3 2.0L SEDAN HEV
₱1,790,000^+
Engine: e-SKYACTIV-G 2.0L
Transmission: SKYACTIV-Drive 6-Speed Automatic with Sport Mode
Drivetrain: Front-Wheel Drive
^Add ₱22,400 for Soul Red Crystal
+Add ₱16,800 for Machine Gray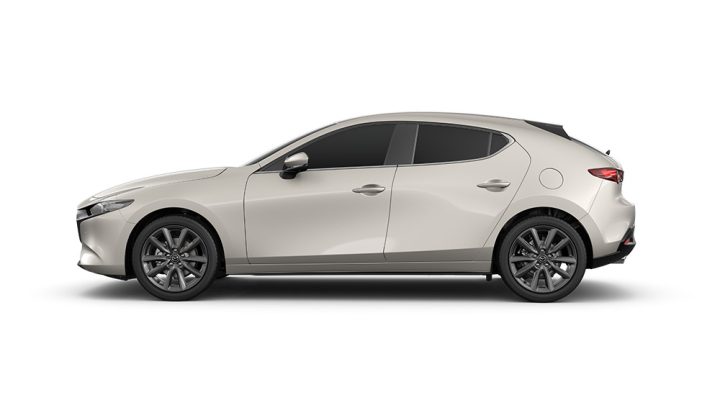 MAZDA3 2.0L FASTBACK HEV
₱1,790,000^+
Engine: e-SKYACTIV-G 2.0L
Transmission: SKYACTIV-Drive 6-Speed Automatic with Sport Mode
Drivetrain: Front-Wheel Drive
^Add ₱22,400 for Soul Red Crystal
+Add ₱16,800 for Machine Gray
MAZDA3 FEATURES
GENERAL

Engine: SKYACTIV-G 2.0L
Transmission: SKYACTIV-Drive 6-Speed Automatic with Sport Mode
Drivetrain: Front-Wheel Drive

DIMENSIONS & WEIGHTS

Length: 4,660 mm
Width: 1,795 mm
Height: 1,445 mm
Wheelbase: 2,725 mm
Minimum Ground Clearance: 135 mm
Minimum Curb Weight: 1,356 kg
Fuel Tank Capacity: 51 L
Trunk Capacity: 454 L
Maximum Cargo Capacity: 1,142 L

ENGINE

Displacement: 1,998 cc
In-line 4-Cylinder, 16-Valve, DOHC
Maximum Output: 155 PS / 6,000 rpm
Maximum Torque: 200 Nm / 4,000 rpm
Top Speed: 210 km/h
0-100 Km/h: 9.5 seconds
Recommended Fuel: 91-95 RON Gasoline
Compression Ratio: 13:1
Emissions: Euro 4

STEERING

Black Leather Wrapped Steering Wheel
Audio, Bluetooth® Hands-Free, Cruise Control, & MID Controls
Electric Power-Assisted Steering
Paddle Shifters
Tilt & Telescopic Adjustment

SUSPENSION

Front: MacPherson Strut
Rear: Torsion Beam Axle

BRAKES

Front: Ventilated Discs
Rear: Solid Discs
Electric Parking Brake with Auto Brake Hold

EXTERIOR

LED Adaptive Front-Lighting System (AFS) with Auto-Leveling & Auto On/Off
LED Daytime Running Lamps
LED Rear Combination Lamps with Passive Collision Signal
Coming Home & Leaving Home Lights
Electric Glass Sunroof
Power Adjust, Auto Fold, Auto Tilt, & Auto-Dimming Side Mirrors with Memory
Rain Sensing Wipers
Rear Privacy Glass

Design

18" Bright Silver Aluminum Alloy Wheels
215/45 R18 Tires
Body Color Side Mirrors
Bright Chrome Dual Exhaust Finisher
Bright Chrome Front Signature Wing
Gun Metallic Mesh Front Grille

INTERIOR

7" LCD Display Meter Set
Active Driving Display: Front Windshield Projected
Automatic Dual-Zone Climate Control with Rear Ventilation Louvres
Frameless Auto-Dimming Rear View Mirror
One-Touch Up/Down Power Windows (All)
Push Start/Stop Button

Seat & Trim Upholstery

Driver: 10-Way Power Adjust with Memory
Front Passenger: 6-Way Manual Adjust
2nd Row: 60:40 Split-folding with Center Armrest & Cupholders
Black Leather Seats
Leather Wrapped Shift Knob

Audio System

10.25" Mazda Connect LCD Display
12-Speaker BOSE® Sound System
Dual USB-C, Bluetooth® Hands-Free, Android Auto, & Wireless Apple CarPlay
Wireless Charger

SAFETY AND SECURITY

7 Airbags: Dual Front, Front Side, Side Curtain, & Driver's Knee
Anti-Lock Braking System with Electronic Brakeforce Distribution
Dynamic Stability Control
Hill Launch Assist
ISOFIX Child Seat Anchors
Rear Parking Sensors
Reverse Camera
Seatbelt Reminder: Driver & All Passengers
Smart Keyless Entry System
Speed Sensing Auto Door Locks

I-ACTIVESENSE

Blind Spot Monitoring
Rear Cross Traffic Alert

SPECIAL FEATURES

G-Vectoring Control Plus
i-STOP Engine Idling Stop System
GENERAL

Engine: SKYACTIV-G 2.0L
Transmission: SKYACTIV-Drive 6-Speed Automatic with Sport Mode
Drivetrain: Front-Wheel Drive

DIMENSIONS & WEIGHTS

Length: 4,460 mm
Width: 1,795 mm
Height: 1,440 mm
Wheelbase: 2,725 mm
Minimum Ground Clearance: 135 mm
Minimum Curb Weight: 1,348 kg
Fuel Tank Capacity: 51 L
Trunk Capacity: 370 L
Maximum Cargo Capacity: 991 L

ENGINE

Displacement: 1,998 cc
In-line 4-Cylinder, 16-Valve, DOHC
Maximum Output: 155 PS / 6,000 rpm
Maximum Torque: 200 Nm / 4,000 rpm
Top Speed: 210 km/h
0-100 Km/h: 9.5 seconds
Recommended Fuel: 91-95 RON Gasoline
Compression Ratio: 13:1
Emissions: Euro 4

STEERING

Black Leather Wrapped Steering Wheel
Audio, Bluetooth® Hands-Free, Cruise Control, & MID Controls
Electric Power-Assisted Steering
Paddle Shifters
Tilt & Telescopic Adjustment

SUSPENSION

Front: MacPherson Strut
Rear: Torsion Beam Axle

BRAKES

Front: Ventilated Discs
Rear: Solid Discs
Electric Parking Brake with Auto Brake Hold

EXTERIOR

LED Adaptive Front-Lighting System (AFS) with Auto-Leveling & Auto On/Off
LED Daytime Running Lamps
LED Rear Combination Lamps with Passive Collision Signal
Coming Home & Leaving Home Lights
Electric Glass Sunroof
Power Adjust, Auto Fold, Auto Tilt, & Auto-Dimming Side Mirrors with Memory
Rain Sensing Wipers
Rear Privacy Glass

Design

18" Black Metallic Aluminum Alloy Wheels
215/45 R18 Tires
Body Color Side Mirrors
Bright Chrome Dual Exhaust Finisher
Gloss Black Front Signature Wing
Gloss Black Mesh Front Grille

INTERIOR

7" LCD Display Meter Set
Active Driving Display: Front Windshield Projected
Automatic Dual-Zone Climate Control with Rear Ventilation Louvres
Frameless Auto-Dimming Rear View Mirror
One-Touch Up/Down Power Windows (All)
Push Start/Stop Button
Tonneau Cover

Seat & Trim Upholstery

Driver: 10-Way Power Adjust with Memory
Front Passenger: 6-Way Manual Adjust
2nd Row: 60:40 Split-folding with Center Armrest & Cupholders
Black Leather Seats
Leather Wrapped Shift Knob

Audio System

10.25" Mazda Connect LCD Display
12-Speaker BOSE® Sound System
Dual USB-C, Bluetooth® Hands-Free, Android Auto, & Wireless Apple CarPlay
Wireless Charger

SAFETY AND SECURITY

7 Airbags: Dual Front, Front Side, Side Curtain, & Driver's Knee
Anti-Lock Braking System with Electronic Brakeforce Distribution
Dynamic Stability Control
Hill Launch Assist
ISOFIX Child Seat Anchors
Rear Parking Sensors
Reverse Camera
Seatbelt Reminder: Driver & All Passengers
Smart Keyless Entry System
Speed Sensing Auto Door Locks

I-ACTIVESENSE

Blind Spot Monitoring
Rear Cross Traffic Alert

SPECIAL FEATURES

G-Vectoring Control Plus
i-STOP Engine Idling Stop System
GENERAL

Engine: e-SKYACTIV-G 2.0L
Transmission: SKYACTIV-Drive 6-Speed Automatic with Sport Mode
Drivetrain: Front-Wheel Drive

DIMENSIONS & WEIGHTS

Length: 4,660 mm
Width: 1,795 mm
Height: 1,445 mm
Wheelbase: 2,725 mm
Minimum Ground Clearance: 135 mm
Minimum Curb Weight: 1,373 kg
Fuel Tank Capacity: 51 L
Trunk Capacity: 454 L
Maximum Cargo Capacity: 1,142 L

ENGINE

Displacement: 1,998 cc
In-line 4-Cylinder, 16-Valve, DOHC
24-Volt Hybrid System with 0.216 kWh Lithium-ion Battery
Maximum Output: 164 PS / 6,000 rpm
Maximum Torque: 213 Nm / 4,000 rpm
Integrated Electric Motor Output: 5.1 kW (6.9 PS)
Integrated Electric Motor Torque: 49 Nm
Top Speed: 210 km/h
0-100 Km/h: 9.7 seconds
Recommended Fuel: 91-95 RON Gasoline
Compression Ratio: 13:1
Emissions: Euro 4

STEERING

Black Leather Wrapped Steering Wheel
Audio, Bluetooth® Hands-Free, Cruise Control, & MID Controls
Electric Power-Assisted Steering
Paddle Shifters
Tilt & Telescopic Adjustment

SUSPENSION

Front: MacPherson Strut
Rear: Torsion Beam Axle

BRAKES

Front: Ventilated Discs
Rear: Solid Discs
Electric Parking Brake with Auto Brake Hold

EXTERIOR

LED Adaptive Front-Lighting System (AFS) with Auto-Leveling & Auto On/Off
LED Daytime Running Lamps
LED Rear Combination Lamps with Passive Collision Signal
Coming Home & Leaving Home Lights
Electric Glass Sunroof
Power Adjust, Auto Fold, Auto Tilt, & Auto-Dimming Side Mirrors with Memory
Rain Sensing Wipers
Rear Privacy Glass

DESIGN

18" Silver Metallic Aluminum Alloy Wheels
215/45 R18 Tires
Body Color Side Mirrors
Bright Chrome Dual Exhaust Finisher
Bright Chrome Front Signature Wing
Gun Metallic Mesh Front Grille

INTERIOR

7" LCD Display Meter Set
Active Driving Display: Front Windshield Projected
Automatic Dual-Zone Climate Control with Rear Ventilation Louvres
Frameless Auto-Dimming Rear View Mirror
One-Touch Up/Down Power Windows (All)
Push Start/Stop Button

SEAT & TRIM UPHOLSTERY

Driver: 10-Way Power Adjust with Memory
Front Passenger: 6-Way Manual Adjust
2nd Row: 60:40 Split-folding with Center Armrest & Cupholders
Black Leather Seats
Leather Wrapped Shift Knob

AUDIO & INFOTAINMENT

10.25" Mazda Connect LCD Display
12-Speaker BOSE® Sound System
Dual USB-C, Bluetooth® Hands-Free, Android Auto, & Wireless Apple CarPlay
Wireless Charger

SAFETY AND SECURITY

360° View Monitor
7 Airbags: Dual Front, Front Side, Side Curtain, & Driver's Knee
Anti-Lock Braking System with Electronic Brakeforce Distribution
Dynamic Stability Control
Front & Rear Parking Sensors
Hill Launch Assist
ISOFIX Child Seat Anchors
Seatbelt Reminder: Driver & All Passengers
Smart Keyless Entry System
Speed Sensing Auto Door Locks

I-ACTIVSENSE (ACTIVE SAFETY)

Blind Spot Monitoring
Cruising & Traffic Support
Driver Attention Alert
Driver Monitoring System
Forward Obstruction Warning
Front & Rear Smart Brake Support
Front Cross Traffic Alert with Front Cross Brake Support
High Beam Control
Lane Departure Warning with Lane Keep Assist
Mazda Radar Cruise Control
Rear Cross Traffic Alert with Rear Cross Brake Support

SPECIAL FEATURES

G-Vectoring Control Plus
i-STOP Engine Idling Stop System
GENERAL

Engine: e-SKYACTIV-G 2.0L
Transmission: SKYACTIV-Drive 6-Speed Automatic with Sport Mode
Drivetrain: Front-Wheel Drive

DIMENSIONS & WEIGHTS

Length: 4,460 mm
Width: 1,795 mm
Height: 1,440 mm
Wheelbase: 2,725 mm
Minimum Ground Clearance: 135 mm
Minimum Curb Weight: 1,368 kg
Fuel Tank Capacity: 51 L
Trunk Capacity: 370 L
Maximum Cargo Capacity: 991 L

ENGINE

Displacement: 1,998 cc
In-line 4-Cylinder, 16-Valve, DOHC
24-Volt Hybrid System with 0.216 kWh Lithium-ion Battery
Maximum Output: 164 PS / 6,000 rpm
Maximum Torque: 213 Nm / 4,000 rpm
Integrated Electric Motor Output: 5.1 kW (6.9 PS)
Integrated Electric Motor Torque: 49 Nm
Top Speed: 210 km/h
0-100 Km/h: 9.7 seconds
Recommended Fuel: 91-95 RON Gasoline
Compression Ratio: 13:1
Emissions: Euro 4

STEERING

Black Leather Wrapped Steering Wheel
Audio, Bluetooth® Hands-Free, Cruise Control, & MID Controls
Electric Power-Assisted Steering
Paddle Shifters
Tilt & Telescopic Adjustment

SUSPENSION

Front: MacPherson Strut
Rear: Torsion Beam Axle

BRAKES

Front: Ventilated Discs
Rear: Solid Discs
Electric Parking Brake with Auto Brake Hold

EXTERIOR

LED Adaptive Front-Lighting System (AFS) with Auto-Leveling & Auto On/Off
LED Daytime Running Lamps
LED Rear Combination Lamps with Passive Collision Signal
Coming Home & Leaving Home Lights
Electric Glass Sunroof
Power Adjust, Auto Fold, Auto Tilt, & Auto-Dimming Side Mirrors with Memory
Rain Sensing Wipers
Rear Privacy Glass

DESIGN

18" Gray Metallic Aluminum Alloy Wheels
215/45 R18 Tires
Body Color Side Mirrors
Bright Chrome Dual Exhaust Finisher
Gloss Black Front Signature Wing
Gloss Black Mesh Front Grille

INTERIOR

7" LCD Display Meter Set
Active Driving Display: Front Windshield Projected
Automatic Dual-Zone Climate Control with Rear Ventilation Louvres
Frameless Auto-Dimming Rear View Mirror
One-Touch Up/Down Power Windows (All)
Push Start/Stop Button
Tonneau Cover

SEAT & TRIM UPHOLSTERY

Driver: 10-Way Power Adjust with Memory
Front Passenger: 6-Way Manual Adjust
2nd Row: 60:40 Split-folding with Center Armrest & Cupholders
Black Leather Seats
Leather Wrapped Shift Knob

AUDIO & INFOTAINMENT

10.25" Mazda Connect LCD Display
12-Speaker BOSE® Sound System
Dual USB-C, Bluetooth® Hands-Free, Android Auto, & Wireless Apple CarPlay
Wireless Charger

SAFETY & SECURITY

360° View Monitor
7 Airbags: Dual Front, Front Side, Side Curtain, & Driver's Knee
Anti-Lock Braking System with Electronic Brakeforce Distribution
Dynamic Stability Control
Front & Rear Parking Sensors
Hill Launch Assist
ISOFIX Child Seat Anchors
Seatbelt Reminder: Driver & All Passengers
Smart Keyless Entry System
Speed Sensing Auto Door Locks

I-ACTIVSENSE (ACTIVE SAFETY)

Blind Spot Monitoring
Cruising & Traffic Support
Driver Attention Alert
Driver Monitoring System
Forward Obstruction Warning
Front & Rear Smart Brake Support
Front Cross Traffic Alert with Front Cross Brake Support
High Beam Control
Lane Departure Warning with Lane Keep Assist
Mazda Radar Cruise Control
Rear Cross Traffic Alert with Rear Cross Brake Support

SPECIAL FEATURES

G-Vectoring Control Plus
i-STOP Engine Idling Stop System
---
---