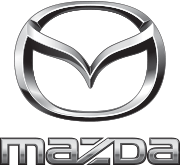 JINBA ITTAI: HORSE AND RIDER AS ONE
Fact. Every Mazda is fun to drive because your input is the car's output. The oneness between car and driver did not happen by chance. It is a product of the commitment of our engineers and designers to achieving joy in every drive.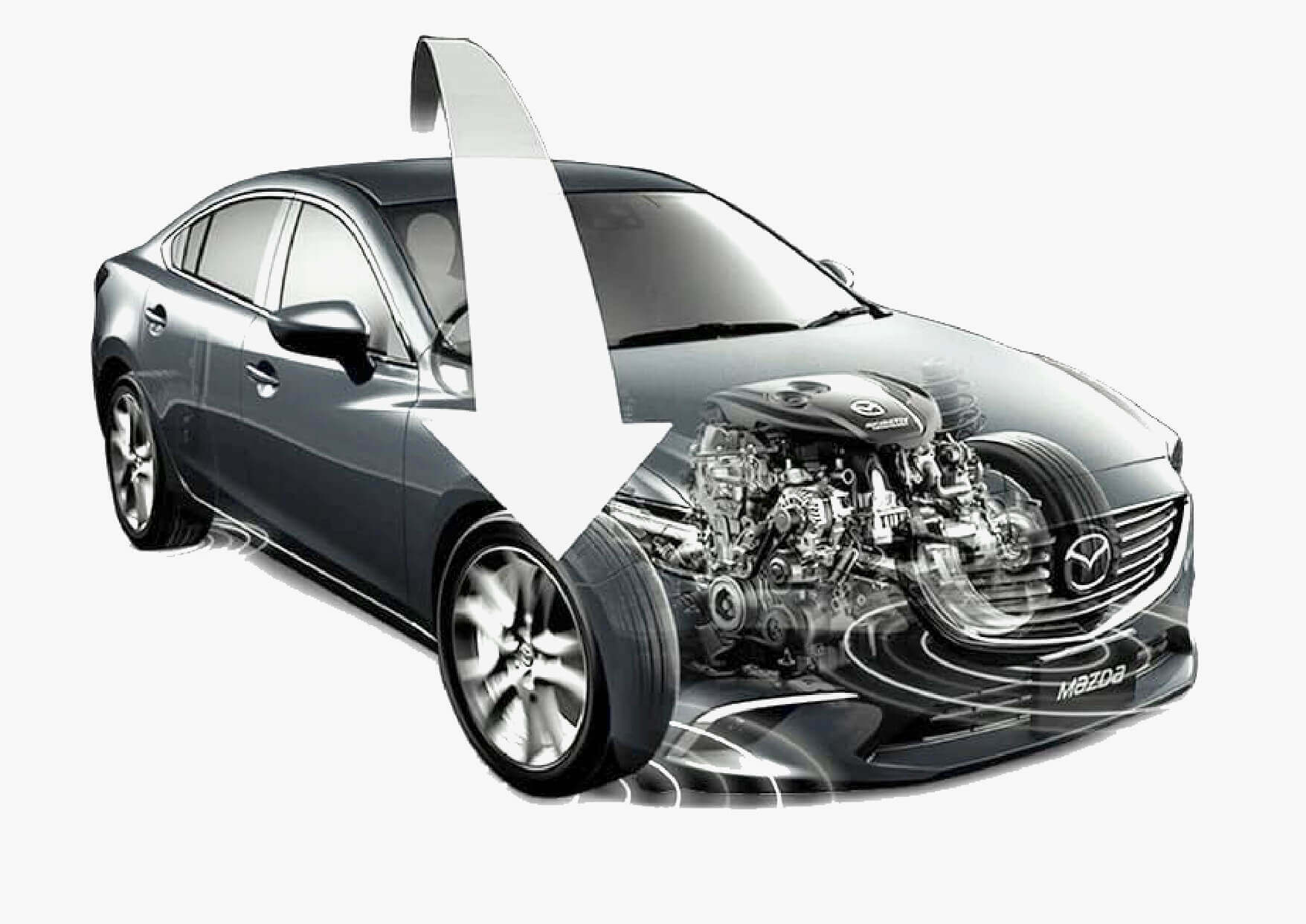 MAZDA SKYACTIV® TECHNOLOGY
Mazda is not one to rest on its laurels. As our knowledge about cars evolve, so does the technology that make every Mazda vehicle a showcase of peak efficiency. Skyactiv Technology is a complete rethink of what makes a car work. It is our evolving research on what will make cars better.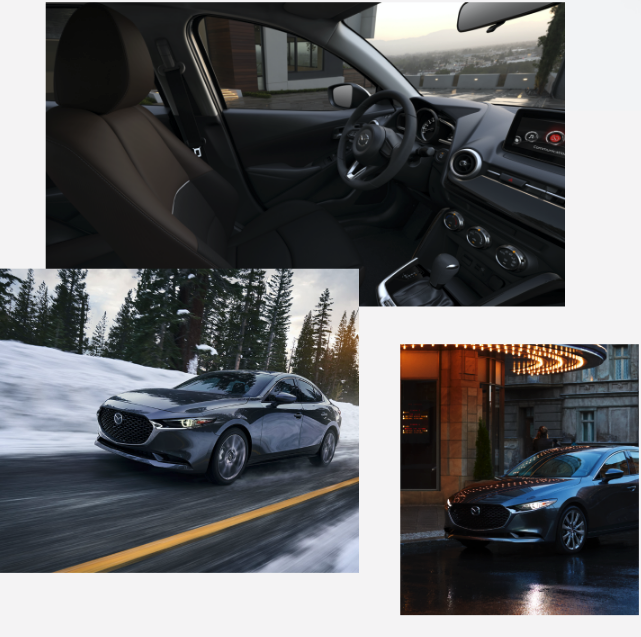 Human-Centric Design Philosophy
Achieving balance is the key to a pleasurable drive. By studying human walking, we have discovered how people keep themselves composed while in motion. Our ultimate goal: to realize a car that could be driven just as intended, as if moving your own two feet, regardless of driving ability or choice of powertrain.
G-VECTORING CONTROL PLUS
G-Vectoring Control Plus (GVC+) uses engine timing management and braking force modulation to provide a smoother, less fatiguing drive for you and your passengers. By seamlessly adjusting engine ignition timing during corner entry and applying braking force upon corner exit, GVC+ delivers a smoother driving experience that lets you arrive at your destination as fresh as the time you left.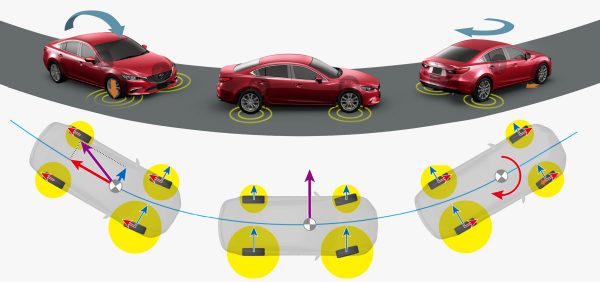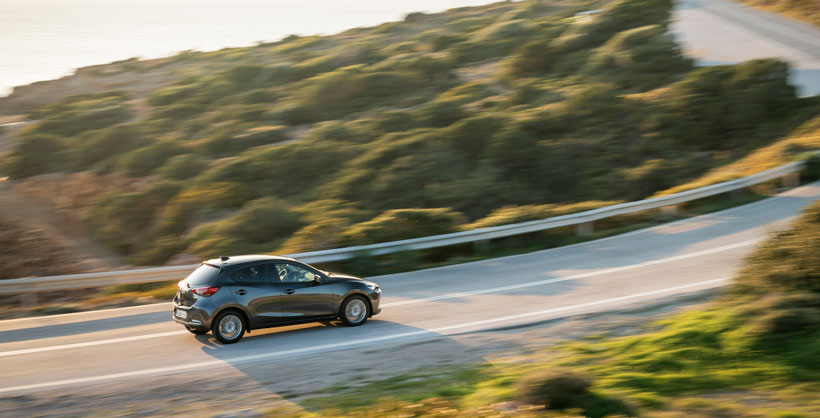 PEACE OF MIND IN EVERY DRIVE
Whether you're driving on an open highway or maneuvering in and out of confined spaces, Mazda i-Activsense systems all work together to provide the spatial awareness you need to avoid accidents. The 360° View Monitor, combined with eight parking sensors front and rear, helps you identify and avoid obstacles along your way. The better picture you have of your surroundings, the more confident you are in every drive.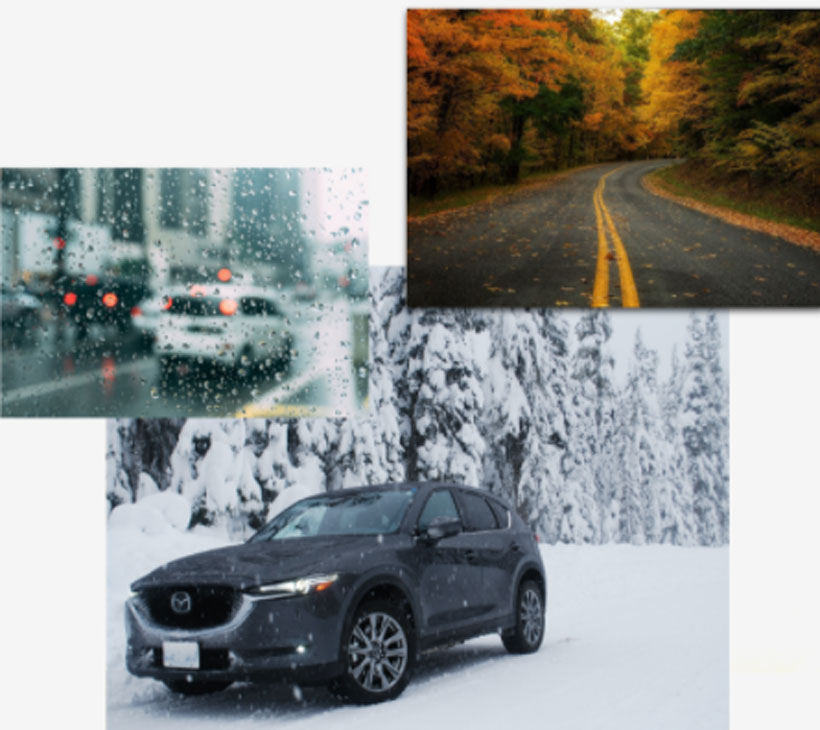 i-ACTIV AWD®
Smarter in every turn, Mazda's predictive i-Activ AWD gives you the confidence you need in any road condition. With data streaming in from multiple sensors, the system recognizes in advance the grip and engine power your vehicle requires for a sure and steady drive.
COMMITTED TO THE ENVIRONMENT
Mazda believes that people and cars should co-exist in this bountiful earth. For five straight years, from 2012 to 2016, Mazda has been recognized by the U.S. Environmental Protection Agency for having the highest fuel efficiency among major automotive manufacturers. This is a result of our efforts to maximize improvements in fuel efficiency and clean emissions in real-world conditions.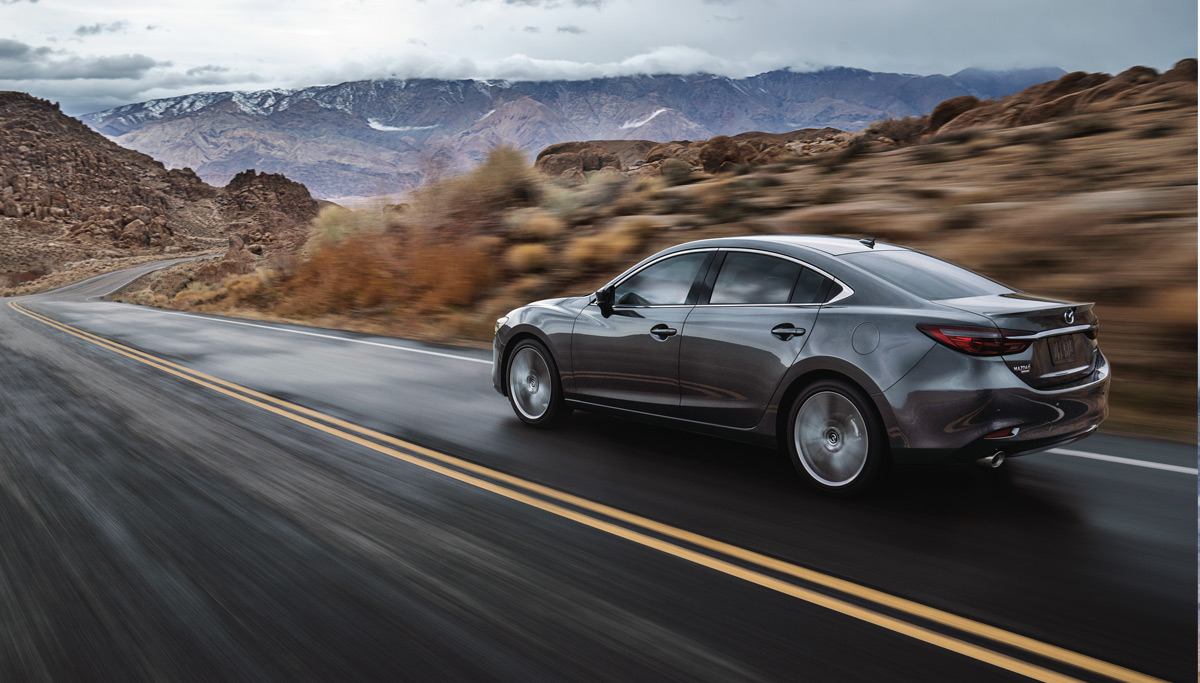 i-ELOOP: ENERGY REPURPOSED
Mazda is committed to adopting technologies that maximize the production and use of energy. Through i-ELOOP technology, every off-throttle and braking moment transforms energy into usable electricity that is stored in capacitors. This same energy is used to power the car's electronics, reducing the load on an already efficient engine. Using technology to maximize power efficiency is an ongoing challenge Mazda is committed to face head on.
---