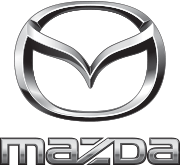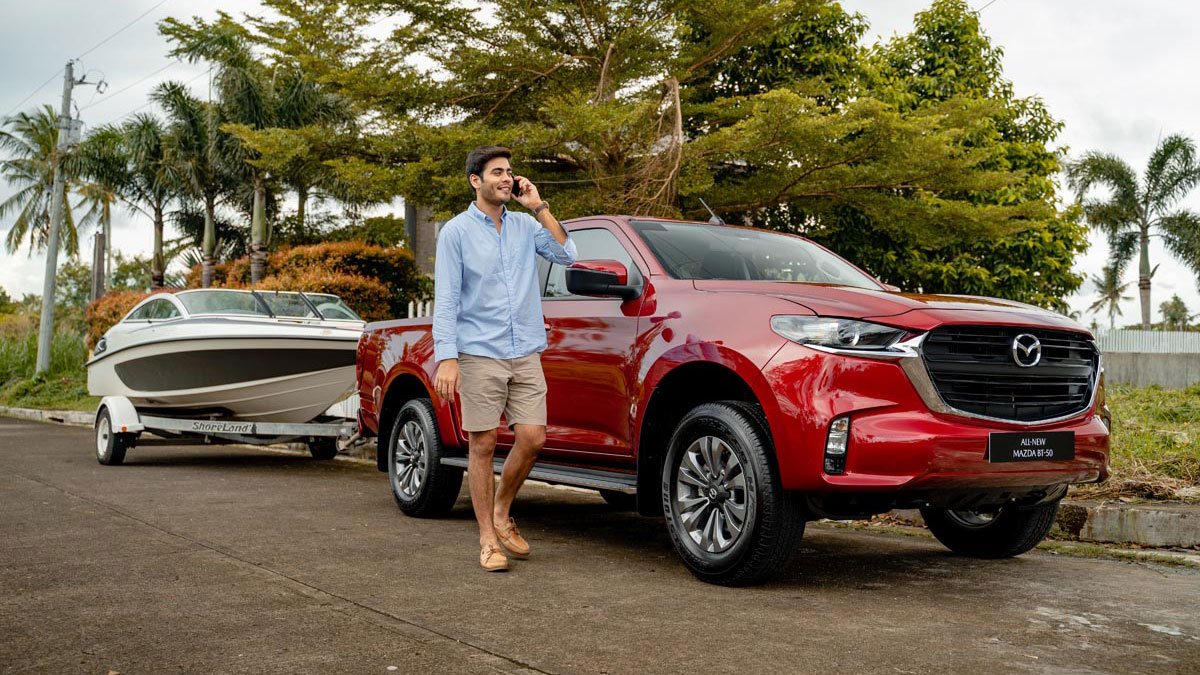 CRUISE IN STYLE
Bold and beautiful, the minimalist ethos of Mazda design is seamlessly blended with the strength and toughness inherent in the All-New Mazda BT-50. Whether for work or play, business or leisure, the Mazda BT-50 is dressed to impress.
LEARN MORE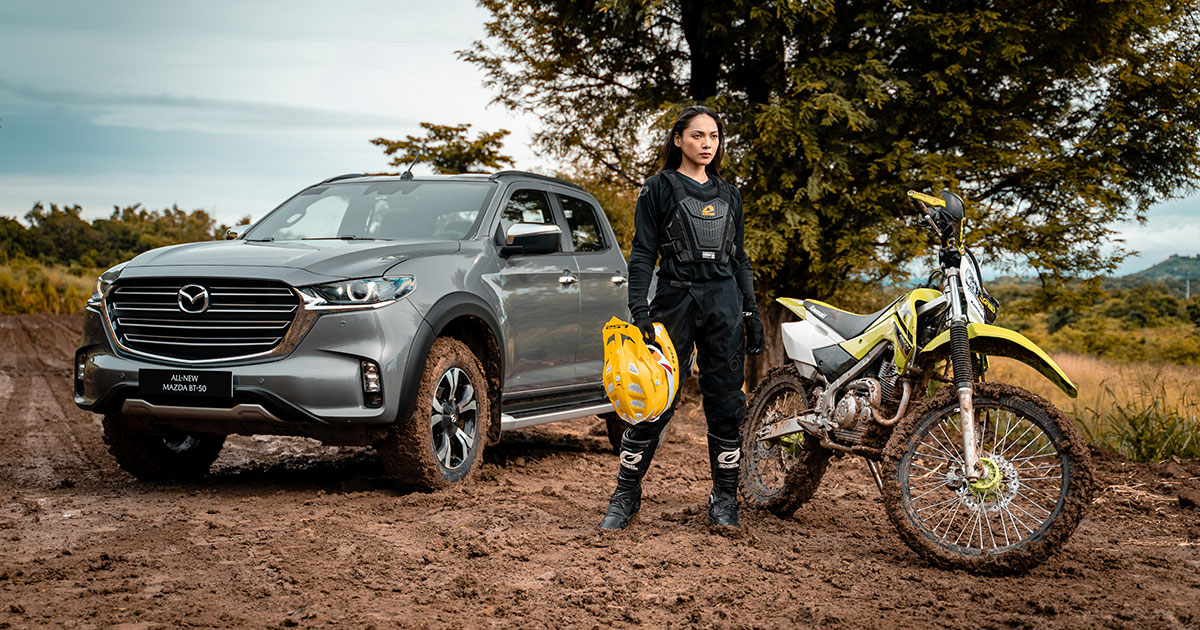 BUILT THE MAZDA WAY
Engineered for durability, power and reliability, the All-New Mazda BT-50 is fine-tuned to deliver where it counts. Motivated by a 190PS and 450Nm 3.0-liter turbo-diesel engine, the BT-50 is ready for whatever comes its way.
LEARN MORE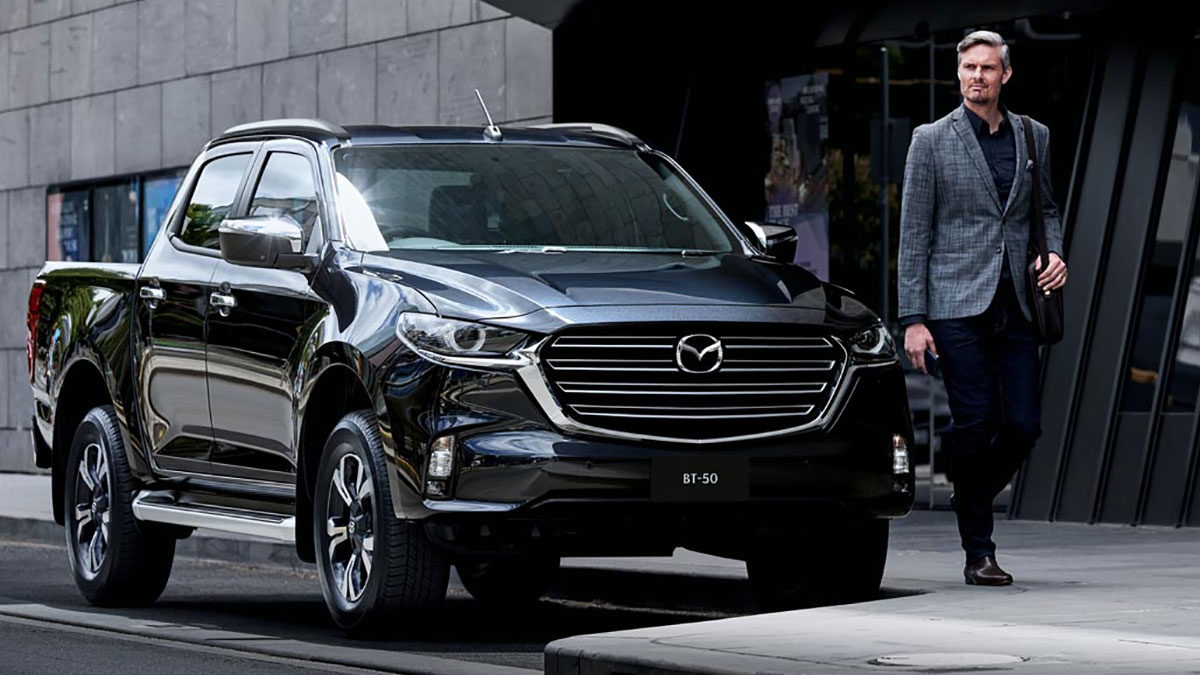 PREMIUM FINISH
Superb craftsmanship and attention to detail. This is what you would expect from any Mazda. And the All-New Mazda BT-50 does not disappoint. All-new from the ground up, no inch was spared to deliver the highest quality and driving refinement you deserve.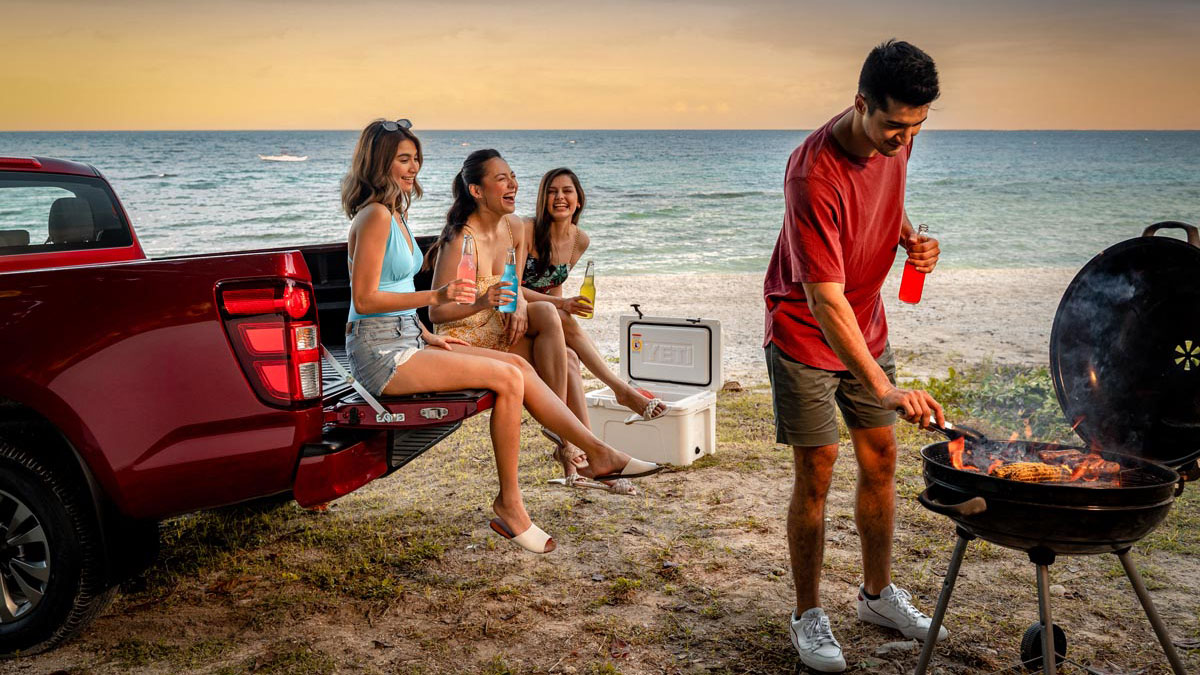 LOADED FOR FUN
On or off the road, the All-New Mazda BT-50 delivers. And it does so handsomely. Advanced comfort, safety and driving features along with proven truck underpinnings all add up to a very familiar Mazda premium experience.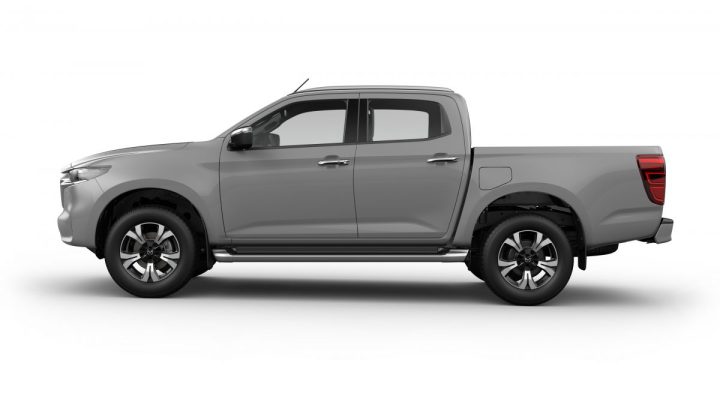 3.0L 4x4 AT
₱1,790,000
Transmission: 6-Speed Automatic
Drivetrain: 4x4
Body Style: Dual Cab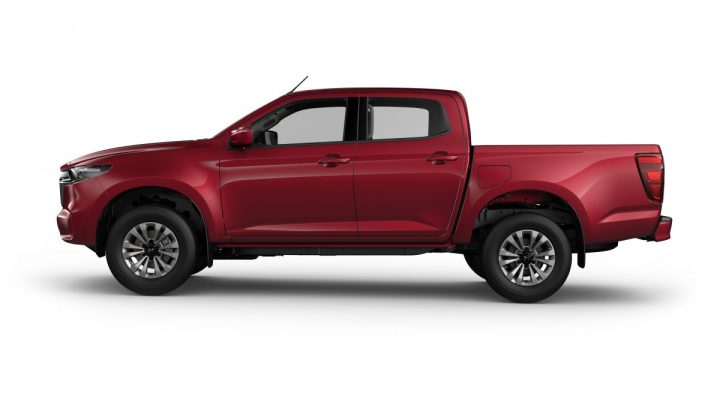 3.0L 4x2 AT
₱1,430,000
Transmission: 6-Speed Automatic
Drivetrain: 4x2
Body Style: Dual Cab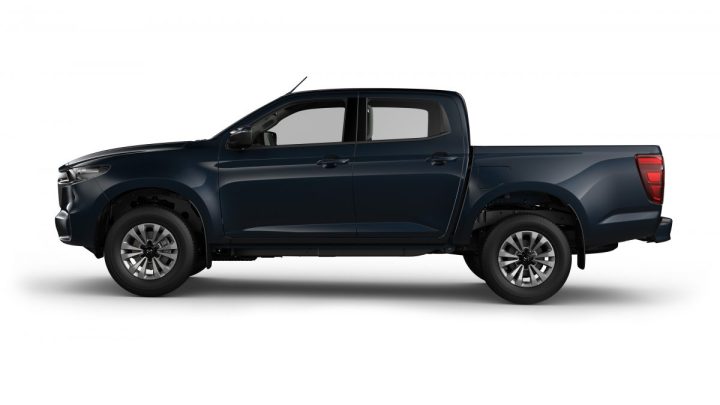 3.0L 4x2 MT
₱1,390,000
Transmission: 6-Speed Manual
Drivetrain: 4x2
Body Style: Dual Cab
MAZDA BT-50 FEATURES
GENERAL

Body Style: Dual Cab
Transmission: 6-Speed Automatic
Drivetrain: 4x4 with Shift-On-The-Fly System

DIMENSIONS AND WEIGHTS

Overall Length: 5,280mm
Overall Width: 1,870mm
Overall Height: 1,810mm
Wheelbase: 3,125mm
Gross Vehicle Weight: 2,600kg

ENGINE

Engine: 3.0L DOHC Diesel Engine
Type: In-Line 4-Cylinder Intercooler Turbocharged Diesel
Displacement: 2,999cc
Maximum Output (PS/rpm): 190 @ 3,600
Maximum Torque (Nm/rpm): 450 @ 1,600 - 2,600

EXTERIOR

Front Grille Color: Signature KODO - Silver Finish
Side Mirrors Color: Chrome
Power Adjustable & Power Fold Side Mirrors
LED Headlamps Equipped with Auto ON/OFF
LED Foglamps Equipped
Wheels Size: 18" Alloy Wheels
Wheels Color: Brilliant Black with Machined Finish
Tire Size: 265/60 R18
Rain Sensing Wipers
Aluminum with Silver Paint Finish Side Step
Roof Rail Equipped
Under-rail Type Bedliner Equipped

INTERIOR

One-Touch Up/Down Power Windows - Driver only
Overhead Console Equipped with Sunglass Holder

Seat & Trim Upholstery

Material: Leather
Color: Brown
Seat Warmer Equipped
Front Driver : 8-Way Power Adjust
Front Passenger : 4-Way Manual Adjust

Audio System

Type: 9" LCD
Connectivity: USB, Bluetooth Hands-Free
Smartphone Mirroring: Android Auto & Wireless Apple CarPlay
Speakers: 8-Speakers

Steering Wheel

Material: Leather
Control Switch: Audio & Bluetooth
Cruise Control: Adaptive Cruise Control
Tilt & Telescopic Equipped

Climate Control

Type: Dual-Zone Automatic
Rear Aircon Vents Equipped

SAFETY AND SECURITY

7-Airbags including Knee Airbags
ABS (Anti Lock Braking System) Equipped
ESC Equipped with Traction Control
Front & Rear Parking Sensor
Reverse Parking Camera
Immobilizer Equipped
Burglar Alarm Equipped
Smart Keyless Entry Equipped with Push Start/Stop
Hill Descent Control Equipped
Hill Launch Assist Equipped
Rear Differential Lock Equipped
Remote Engine Start Equipped

Mazda Active Safety Technology

Lane Departure Warning Equipped
Autonomous Emergency Braking Equipped
Blind-Spot Monitoring Equipped with Rear-Cross Traffic Alert
Automatic Highbeam Control Equipped
Forward Collision Warning Equipped
GENERAL

Body Style: Dual Cab
Transmission: 6-Speed Automatic
Drivetrain: 4x2

DIMENSIONS AND WEIGHTS

Overall Length: 5,280mm
Overall Width: 1,870mm
Overall Height: 1,785mm
Wheelbase: 3,125mm
Gross Vehicle Weight: 2,500kg

ENGINE

Engine: 3.0L DOHC Diesel Engine
Type: In-Line 4-Cylinder Intercooler Turbocharged Diesel
Displacement: 2,999cc
Maximum Output (PS/rpm): 190 @ 3,600
Maximum Torque (Nm/rpm): 450 @ 1,600 - 2,600

EXTERIOR

Front Grille Color: Signature KODO - Black Finish
Side Mirrors Color: Body Color
Power Adjustable & Power Fold Side Mirrors
LED Headlamps Equipped
LED Foglamps Equipped
Wheels Size: 17" Alloy Wheels
Wheels Color: Silver
Tire Size: 255/65 R17
Intermittent Wipers
Aluminum Side Step
Under-rail Type Bedliner Equipped

INTERIOR

One-Touch Up/Down Power Windows - Driver only
Overhead Console Equipped with Sunglass Holder

Seat & Trim Upholstery

Material: Fabric
Color: Black
Front Driver : 6-Way Manual Adjust
Front Passenger : 4-Way Manual Adjust

Audio System

Type: 7" LCD
Connectivity: USB, Bluetooth Hands-Free
Smartphone Mirroring: Android Auto & Wireless Apple CarPlay
Speakers: 6-Speakers

Steering Wheel

Material: Urethane
Control Switch: Audio & Bluetooth
Cruise Control: Standard Cruise Control
Tilt & Telescopic Equipped

Climate Control

Type: Single-Zone, Manual
Rear Aircon Vents Equipped

SAFETY AND SECURITY

Dual Front Airbags
ABS (Anti Lock Braking System) Equipped
ESC Equipped with Traction Control
Rear Parking Sensor
Reverse Parking Camera
Immobilizer Equipped
Burglar Alarm Equipped
Remote Keyless Entry
Hill Descent Control Equipped
Hill Launch Assist Equipped
GENERAL

Body Style: Dual Cab
Transmission: 6-Speed Manual
Drivetrain: 4x2

DIMENSIONS AND WEIGHTS

Overall Length: 5,280mm
Overall Width: 1,870mm
Overall Height: 1,785mm
Wheelbase: 3,125mm
Gross Vehicle Weight: 2,500kg

ENGINE

Engine: 3.0L DOHC Diesel Engine
Type: In-Line 4-Cylinder Intercooler Turbocharged Diesel
Displacement: 2,999cc
Maximum Output (PS/rpm): 190 @ 3,600
Maximum Torque (Nm/rpm): 450 @ 1,600 - 2,600

EXTERIOR

Front Grille Color: Signature KODO - Black Finish
Side Mirrors Color: Body Color
Power Adjustable & Power Fold Side Mirrors
LED Headlamps Equipped
LED Foglamps Equipped
Wheels Size: 17" Alloy Wheels
Wheels Color: Silver
Tire Size: 255/65 R17
Intermittent Wipers
Aluminum Side Step
Under-rail Type Bedliner Equipped

INTERIOR

One-Touch Up/Down Power Windows - Driver only
Overhead Console Equipped with Sunglass Holder

Seat & Trim Upholstery

Material: Fabric
Color: Black
Front Driver : 6-Way Manual Adjust
Front Passenger : 4-Way Manual Adjust

Audio System

Type: 7" LCD
Connectivity: USB, Bluetooth Hands-Free
Smartphone Mirroring: Android Auto & Wireless Apple CarPlay
Speakers: 6-Speakers

Steering Wheel

Material: Urethane
Control Switch: Audio & Bluetooth
Cruise Control: Standard Cruise Control
Tilt & Telescopic Equipped

Climate Control

Type: Single-Zone, Manual
Rear Aircon Vents Equipped

SAFETY AND SECURITY

Dual Front Airbags
ABS (Anti Lock Braking System) Equipped
ESC Equipped with Traction Control
Rear Parking Sensor
Reverse Parking Camera
Immobilizer Equipped
Burglar Alarm Equipped
Remote Keyless Entry
Hill Descent Control Equipped
Hill Launch Assist Equipped
---
---