 A CENTURY OF INNOVATION
Born in Hiroshima, Japan, and infused with the Challenger Spirit. Mazda continues to defy convention by bravely facing any challenge with grit and determination. We celebrate driving through 100 Years of engineering and design excellence. Every vehicle we make is a reflection of who we are and what we stand for.
AWAKENING THE SENSES
From the moment you start a Mazda, you will feel the instant connection and bond with the car. This is Jinba Ittai. Strengthening this bond is our goal. This direct and instantaneous feeling of input to movement is what sets our cars apart from the rest.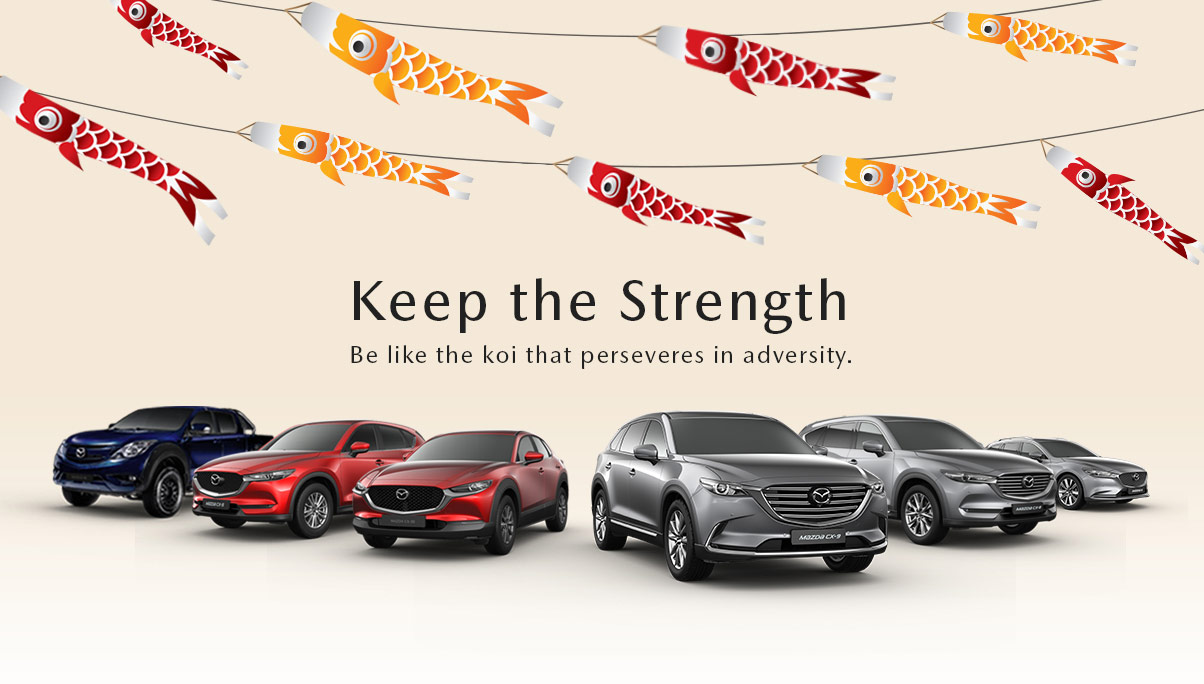 SPECIAL OFFERS
We welcome 2021 with the promise of renewed hope and confidence. We look forward to ensuring that our customers need not worry about price adjustments and that they will still be able to avail of the Mazda vehicle they desire at their original value-laden prices from 2020.
---