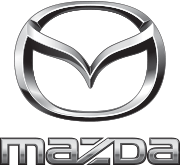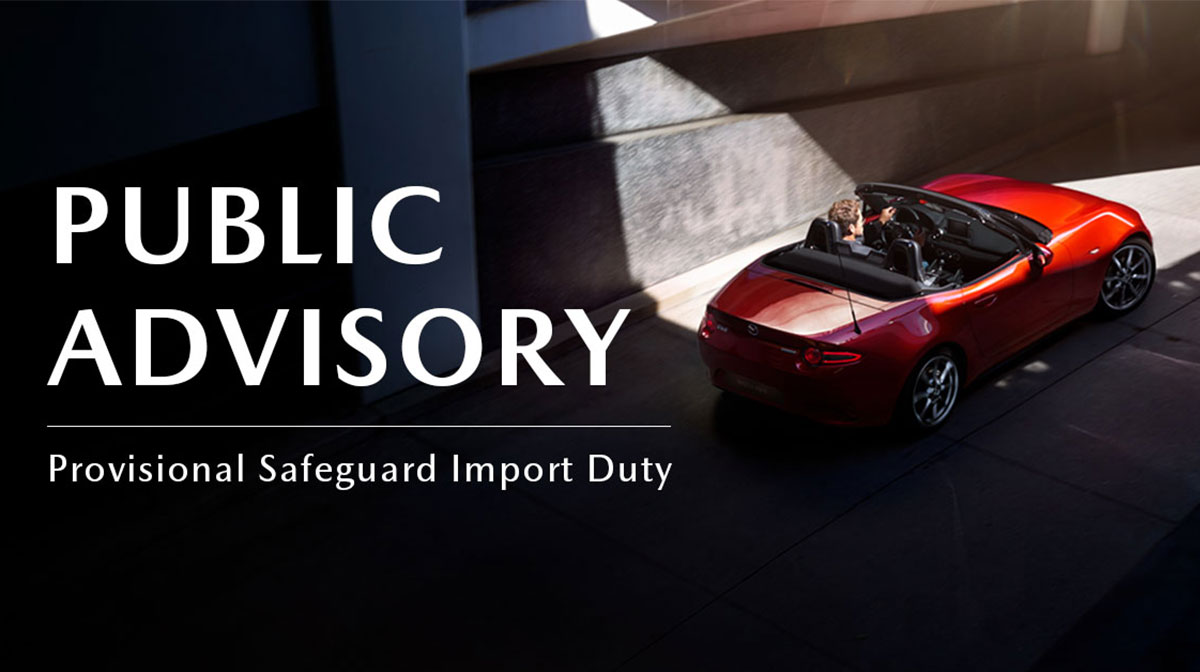 What is the provisional Safeguard Duty on imported vehicles?
It is a provisional Safeguard Duty imposed by the Bureau of Customs (BOC) on imported passenger and light commercial vehicles as mandated by the Department of Trade and Industry Administrative Order (DAO) No. 20-11.
---
What is the rate of the provisional Safeguard Duty imposed by the BOC?
| | Safeguard Duty Rate |
| --- | --- |
| Passenger vehicles | P70,000 (VAT exclusive) |
---
Which Mazda vehicles are affected by the provisional Safeguard Duty?
In accordance with the provisional Safeguard Duty, Mazda Philippines will be collecting a security deposit beginning March 1, 2021, for every purchase of these vehicles:
Model
Security Deposit
Mazda3
Sedan Premium, Sportback Premium, and Speed variants
P70,000
Mazda MX-5
All variants including Soft Top, Retractable Fastback, and Club Edition
---
What Mazda vehicles are exempted from this?
No security deposit is required on the Mazda2, Mazda3 Sedan Elite and Sportback Elite variants, Mazda6, CX-3, CX-30, CX-9, and BT-50, as the current stocks arrived in the country prior to February 1, 2021.
The Mazda CX-5 and CX-8 are exempted from DAO No. 20-11. Thus, no security deposit is also required.
---
How will it affect Mazda clients?
From March 1, 2021, a security deposit will be collected when you purchase a Mazda3 Sedan Premium, Mazda3 Sportback Premium, Mazda3 Speed, Mazda MX-5 Soft Top, MX-5 Retractable Fastback, or MX-5 Club Edition. An acknowledgment receipt will be given upon the payment of the security deposit. Your Mazda sales consultant can provide more details about this.
---
What happens to my security deposit?
If the Tariff Commission decides that there is no basis to impose Safeguard Duties and such deposit is returned to the distributor and the dealership, the security deposit will be returned to you, the customer, through your respective dealerships. However, in case of the permanent imposition of Safeguard Duties, you will pay the corresponding additional VAT on the security deposit.
---
How do I refund my security deposit?
You may claim your security deposit at your respective dealers by presenting a government-issued ID and the acknowledgment receipt that was issued to you when you made the purchase. Please stay tuned for further announcements on this website and the Mazda Philippines Facebook page. Thank you.
---